A kindly woman by the name of Debdatta Dasgupta Sahay, who admits to being a book addict from India (and also a site host for my first  book blog tour a few years ago), decided that there should be an International Author's Day to celebrate authors.  On her web site, she says that she was shocked to learn there wasn't a day to celebrate authors and that she wanted "to show her appreciation for the hours of hard work that  authors put into their  books."  She asked authors to join her in the celebration on July 18.  And she suggested we post something on or around July 14.  So here `tis!
As part of celebrating International Author's Day…. the badge for which is here…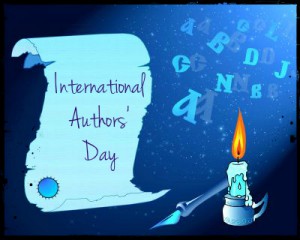 …I am giving away a free, autographed copy of the paperback version of Something Furry Underfoot, my humorous touching memoir about a whole bunch of pets.  All you have to do to enter to win a free copy of Something Furry Underfoot–which, by the way, is averaging 4.7 stars out of 5 on Amazon.com– is comment on this blog posting.  That's all there is to it. One winner will be selected on July 18.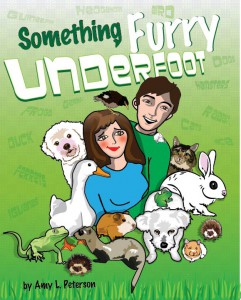 But wait, there's more!
Since my book is about pets, its also part of the Petspage.com summer giveaway.  And in honor of Petpage.com's month-long giveaway, you can enter to win one of several signed paperback of Something Furry Underfoot!  Just go to Petspage.com and enter to win!  There are a LOT of other pet-related products being given away, too, so be sure to check it out.  You have between now and July 31 to enter the Petspage.com giveaway.  Several winners of my book will be sent copies in mid-August.
So happy International Author's Day to all authors out there!  And be sure to celebrate by entering one or both of these great contests.
P.S. Debdatta is sponsoring this blog hop to help get the word out about International Author's Day.  She blogs at (http://www.b00kr3vi3ws.in/)