Fun things have been happening with my book, Something Furry Underfoot!  Today, The Pet Blog Lady posted my guest post on her web site–she has 25K followers!  My post is a fun, bubbly write-up that includes cute photos of some of the pets in my book.  So check out this nifty guest post:  http://www.petbloglady.com/2013/12/something-furry-underfoot-celebrating-all-kinds-of-pets.html.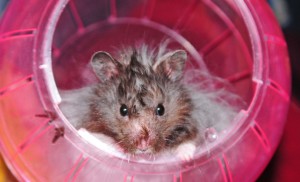 Also, in the last month, I was interviewed on not one, but two radio stations!  What's great about these interviews is that my every word is recorded so you can listen to me over and over again!   Or just once?  My first radio interview was on October 26 with Adrienna Turner on Dream4More Blog Talk Radio.  My interview follows Adrienna's 15-minute summary of just some of the 30-40 books she reads a month.  Check out the interview at http://www.blogtalkradio.com/dream4moreradio/2013/10/26/adrienna-reads-dream4more-review.
On November 27 I was interviewed for 45 minutes by Eden Blackwell on A Kind Voice Blog Talk Radio.  Just imagine how much you'll learn about pets in 45 minutes!  Check it out here:  http://www.blogtalkradio.com/akindvoice/2013/11/28/a-kind-voice-on-books-episode-15.
Other possible things on the horizon:  a review by Ray Walsh, East Lansing's Curious Books store owner and Lansing State Journal writer, and an author spotlight on Ella Johnson's Mymcbook's Blog http://mymcbooks.wordpress.com.  Oh, and I submitted a 140-word poem to the Oakland County Register in California about Winston and Snickers, our new pups.
Stay tuned!