I wrote this days before my mother died in August 2021, and added it as a blog posting to help people learn more about the disease I call The Goodbye Disease.

I've said goodbye a thousand times before
As I stepped out from our home front door,
Perhaps to spend some time with Sue:
You'd say, "Please be back by two."
Down the road and off I'd go
Knowing you'd be there when I got home,
That you'd be there if things went wrong,
With lifelong lessons, a hug, a song.
Forever Mom – you made things okay
Without pushing my emotions away,
But also with a slice of "Hay,
Life is just sometimes this way."
Like when feeling flawed, my heart low slung
When I was not asked to the prom,
You said, "One day your day will come
And you will find yourself a hon.
Meanwhile, you're here and we need food,
Go to the store now if you would."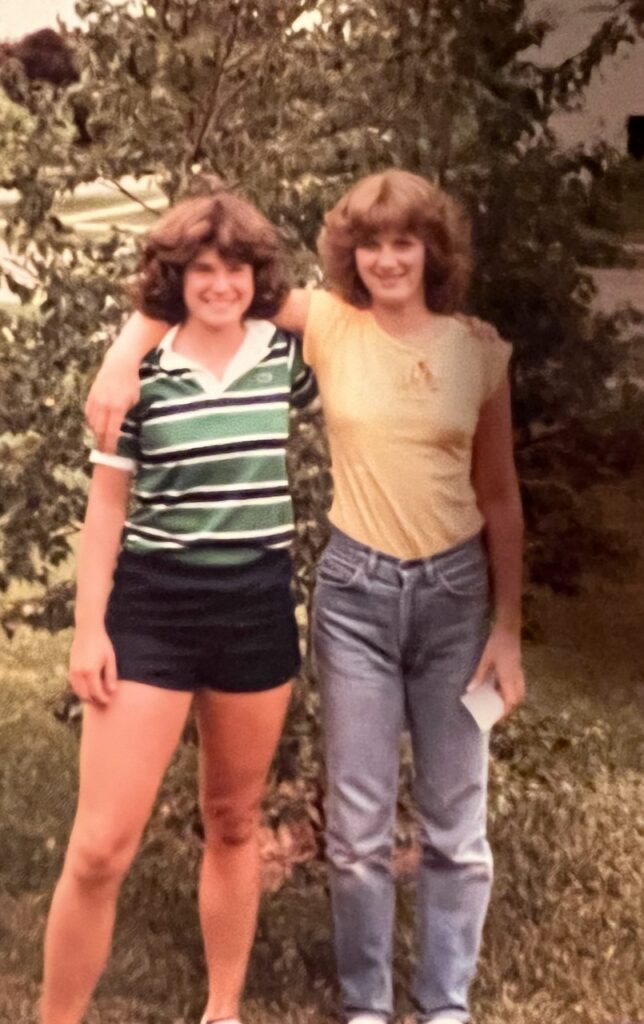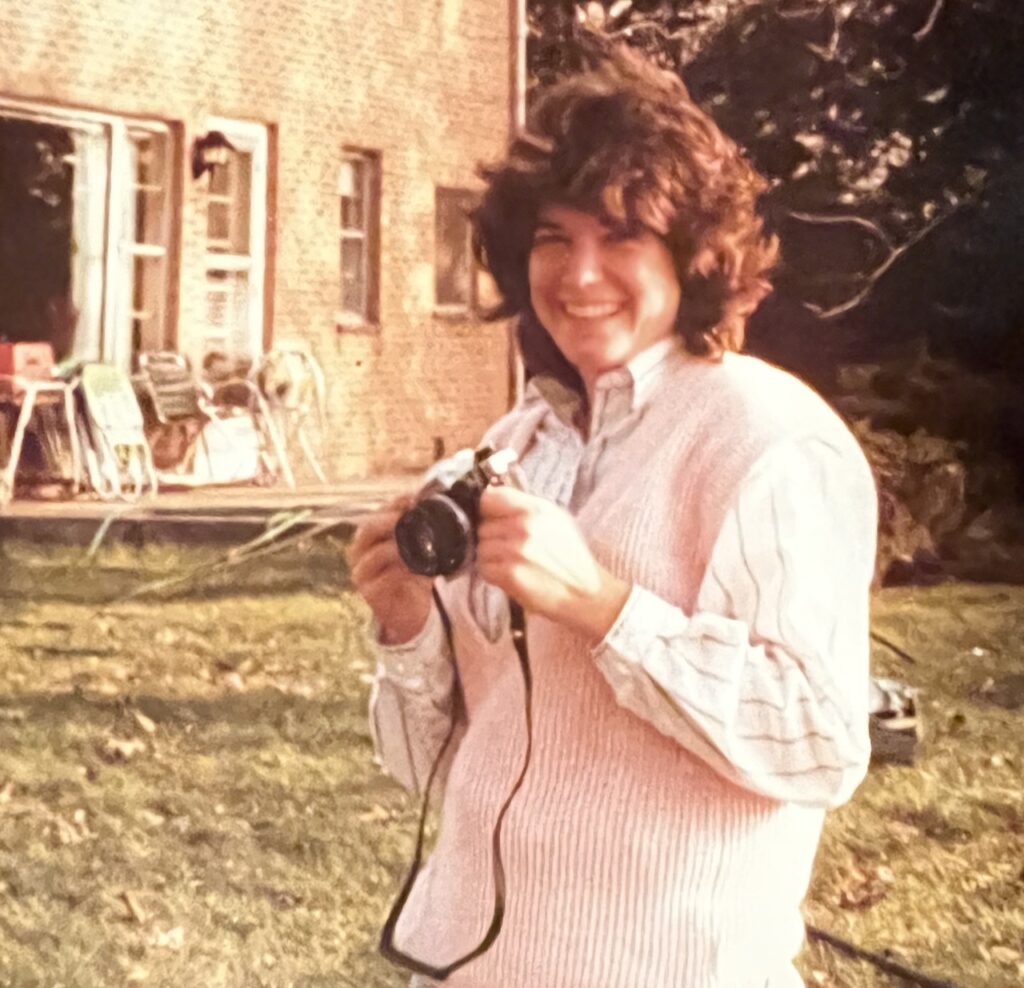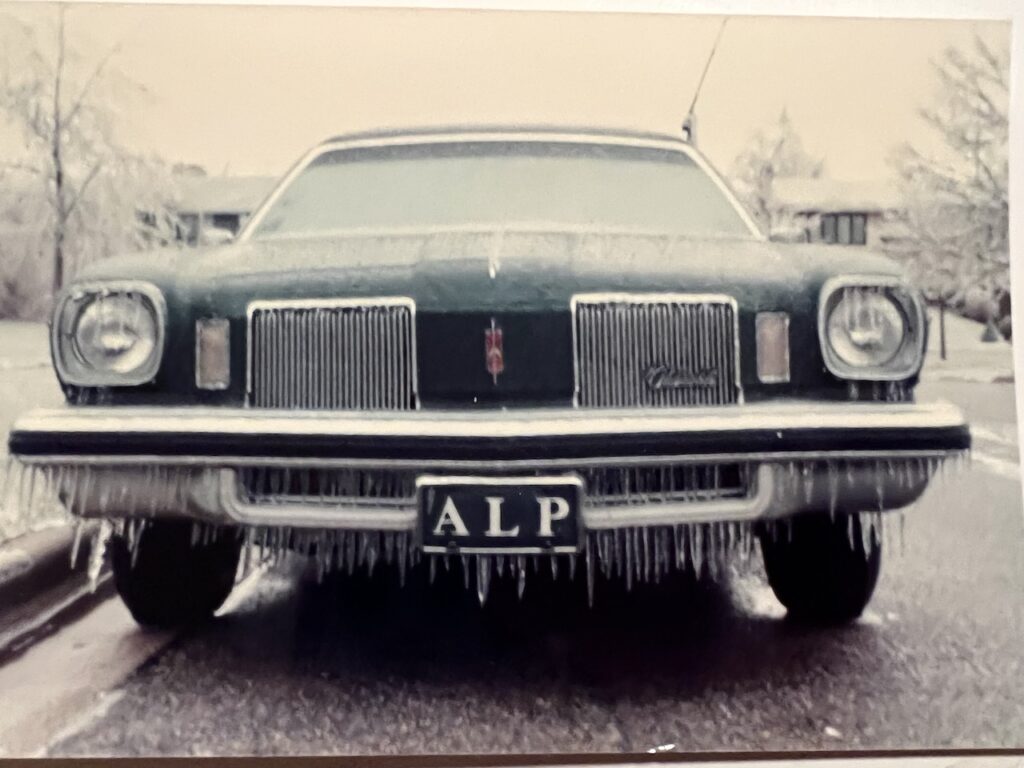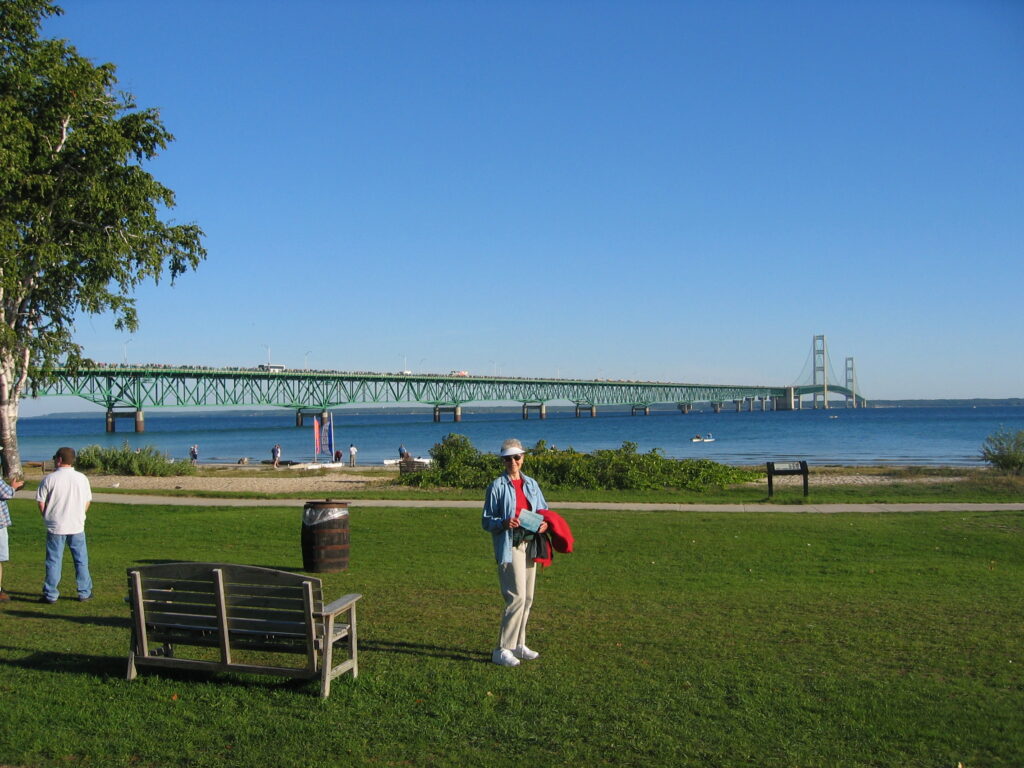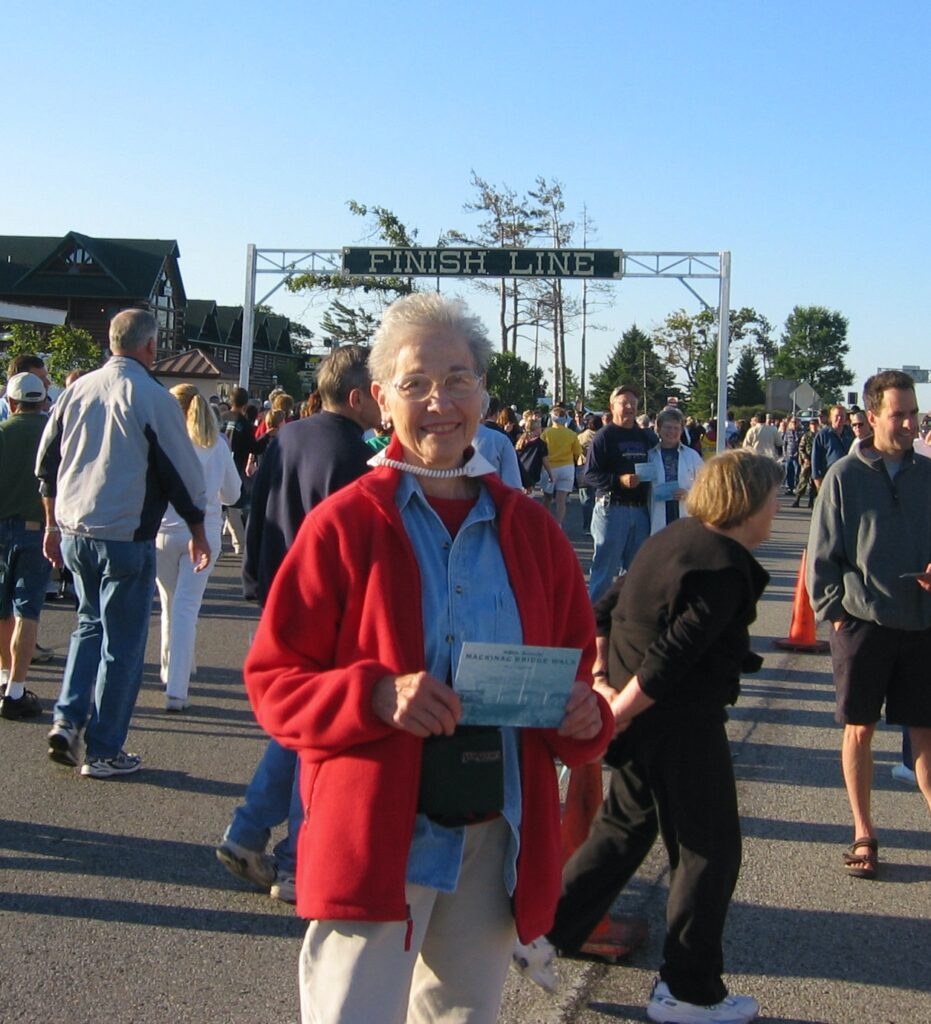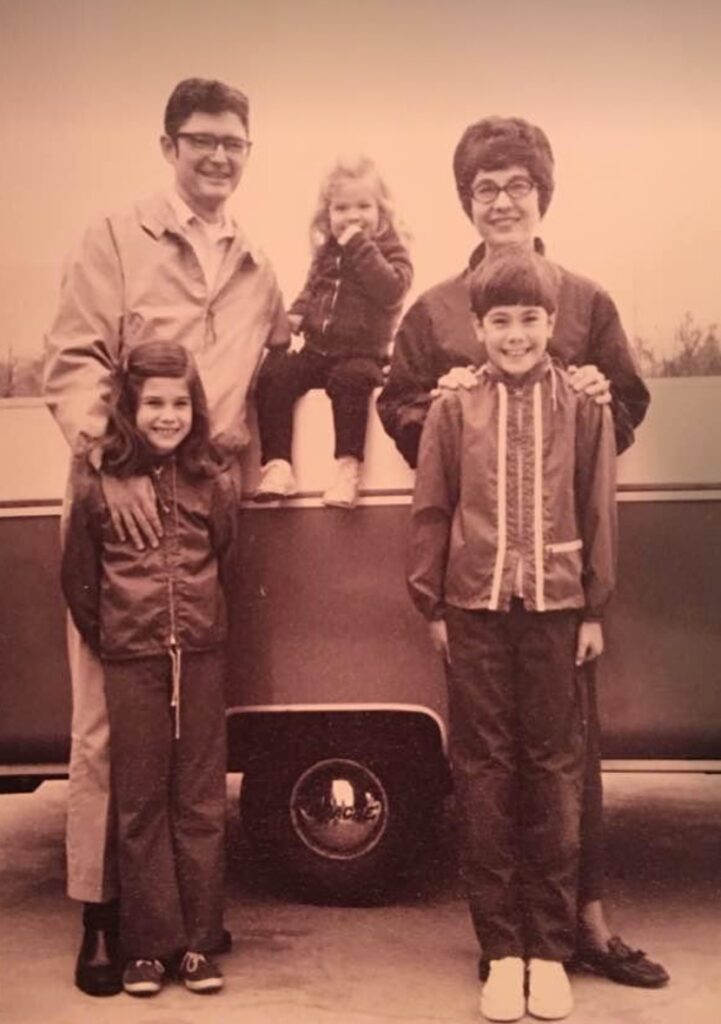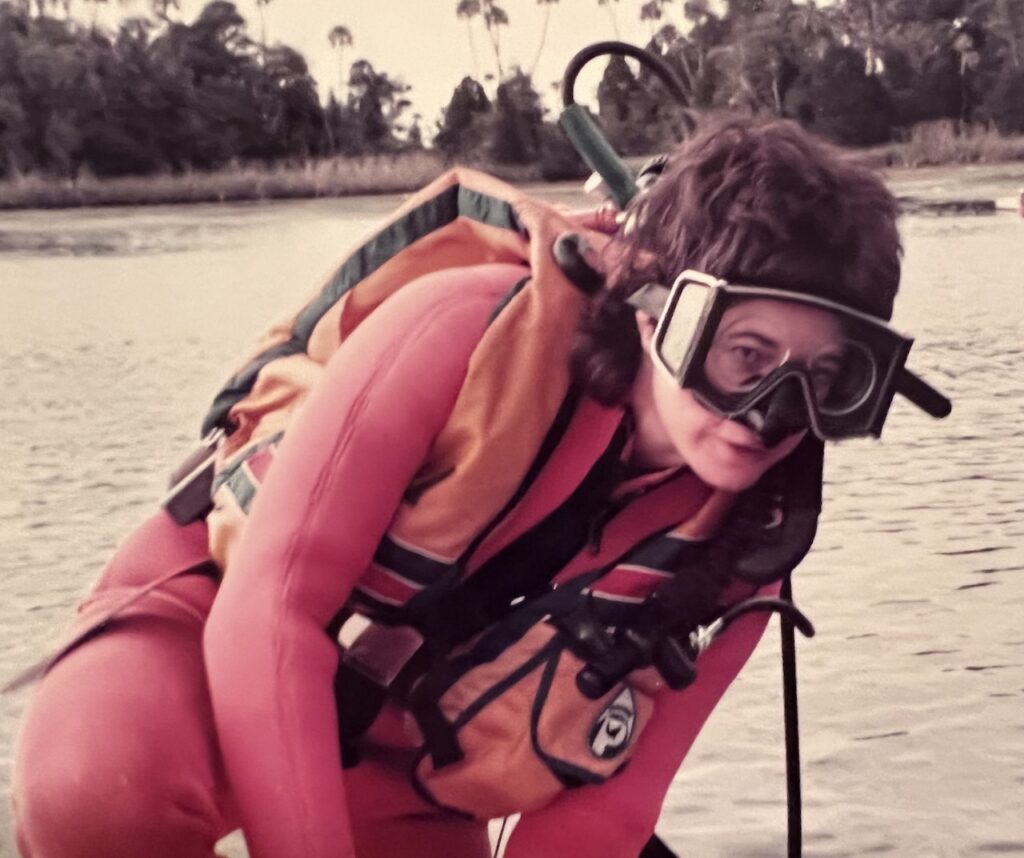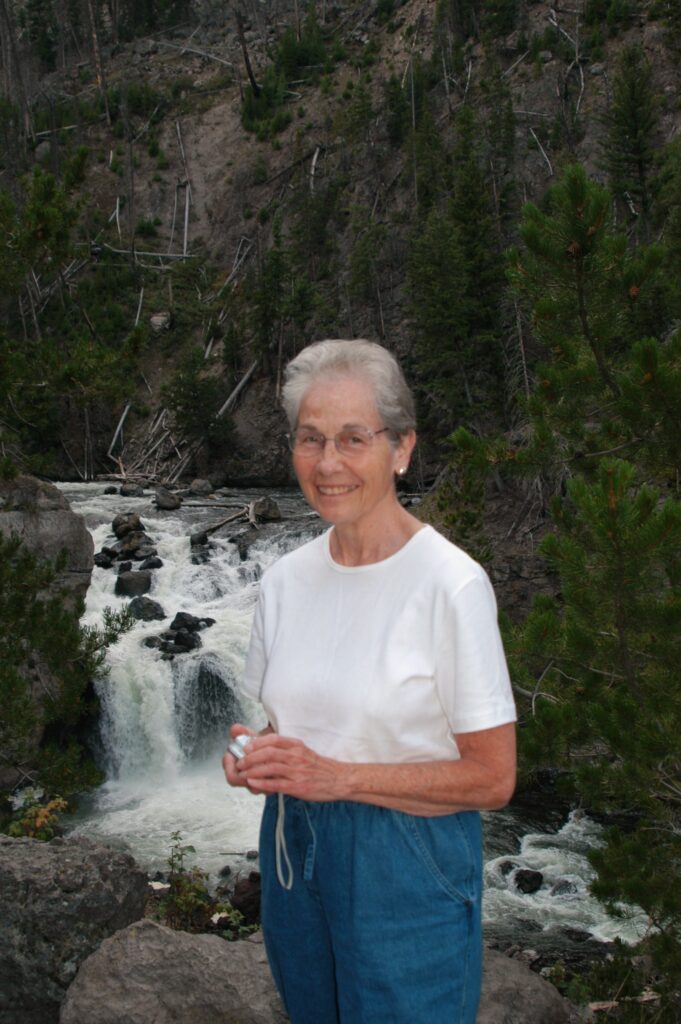 I've said goodbye a thousand times before,
I called you once when I was sore,
Having crashed onto a log-pocked dune
While hang gliding. And yes, this sense of doom:
A swollen wrist, a broken rib,
To hear your voice and hear you kid:
"Thanks for not telling me of your plans,
And have you ditched that tall young man?"
"I said, "Well, one thing for sure is true,
Hang gliding's not for me or you."
When I hung up; you knew not why
I always simply had to try
New things, new places, camping too,
Just like we did while in my youth,
Traveling to many states,
A big ole smile upon your face.
Camping here and hiking there,
We looked for leaves the fall each year.
Now when I get antsy, stuck inside,
I also like to just go drive.
I've said goodbye a thousand times before
When Dad left you and shut the door.
You were alone. You did not know
How to pump gas to make cars go,
Or how to check the car for oil,
Or how he fertilized the soil.
We solved problems, traveled far,
To Canada, west, to sandy bars
Where lighthouses, some in black and white
Lit up the sky for you at night.
We drove around and photographed
What er we saw. We fed giraffes.
We slid down on icy snow,
at Crater Lake, which we hiked you know.
And as that trip came to an end
I realized that we'd become friends.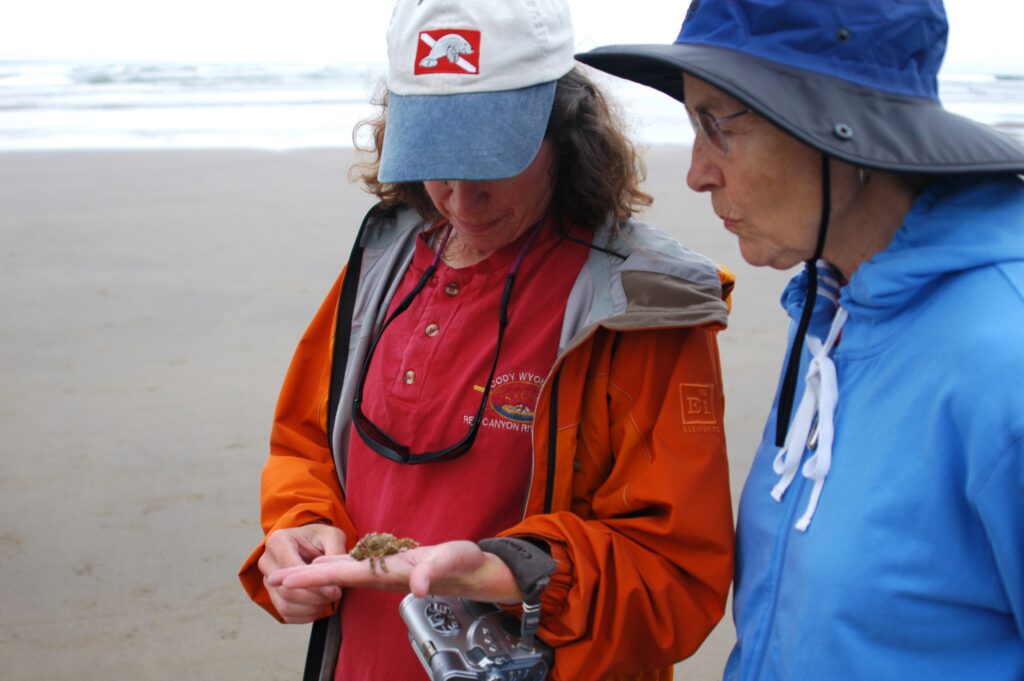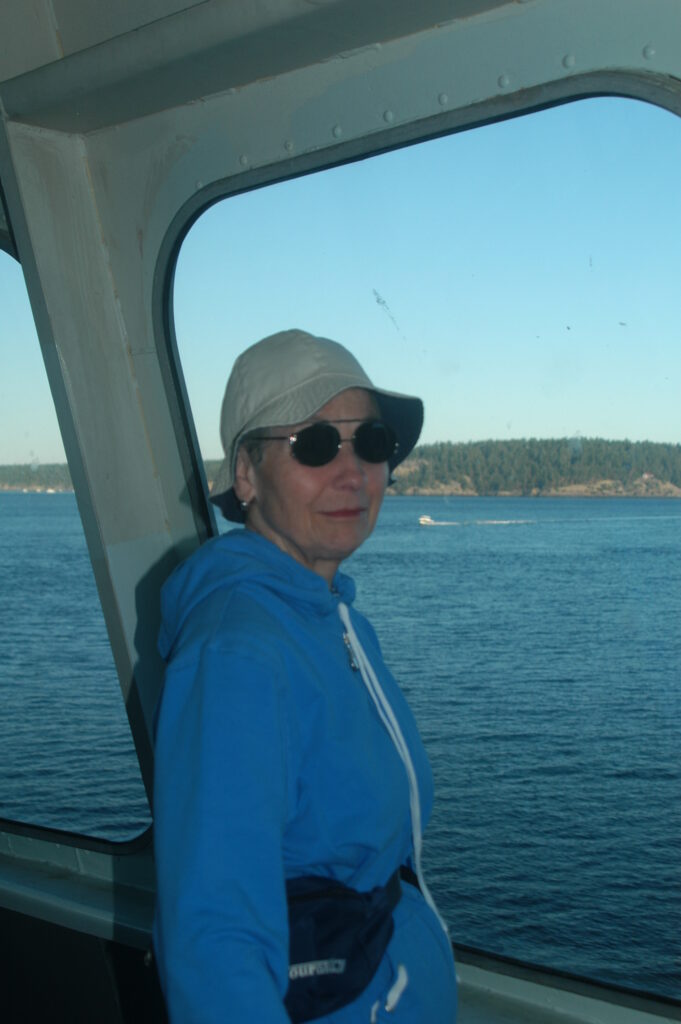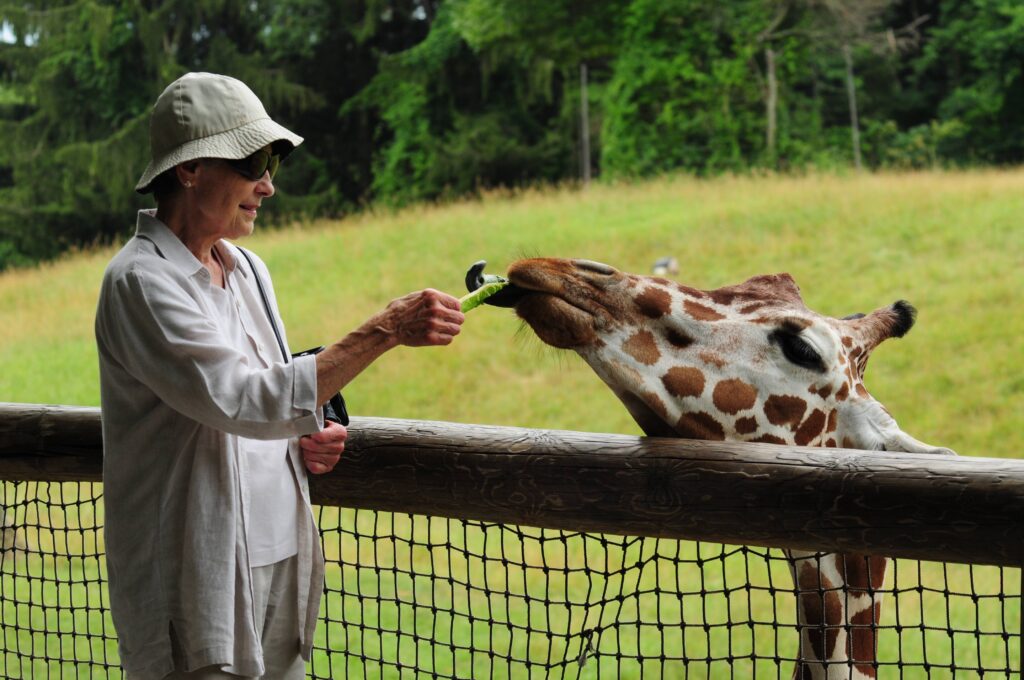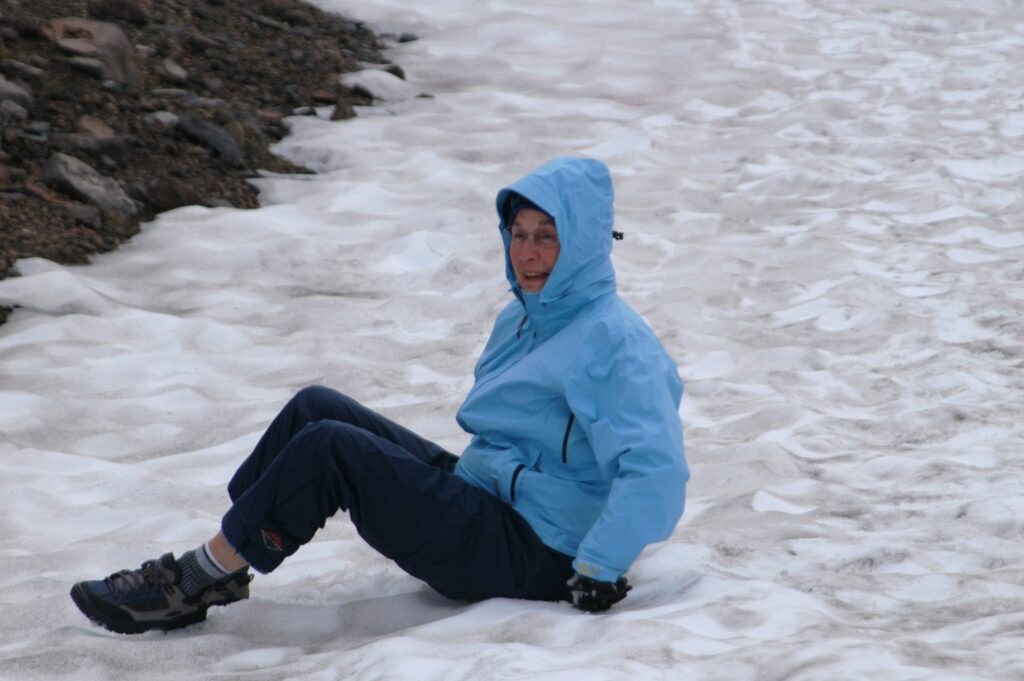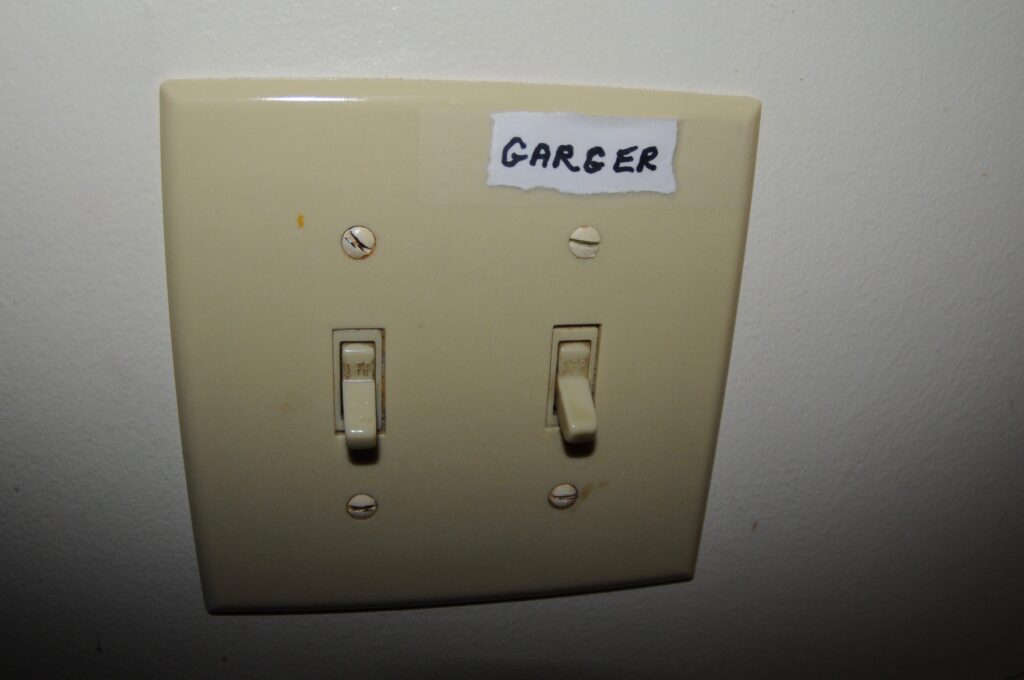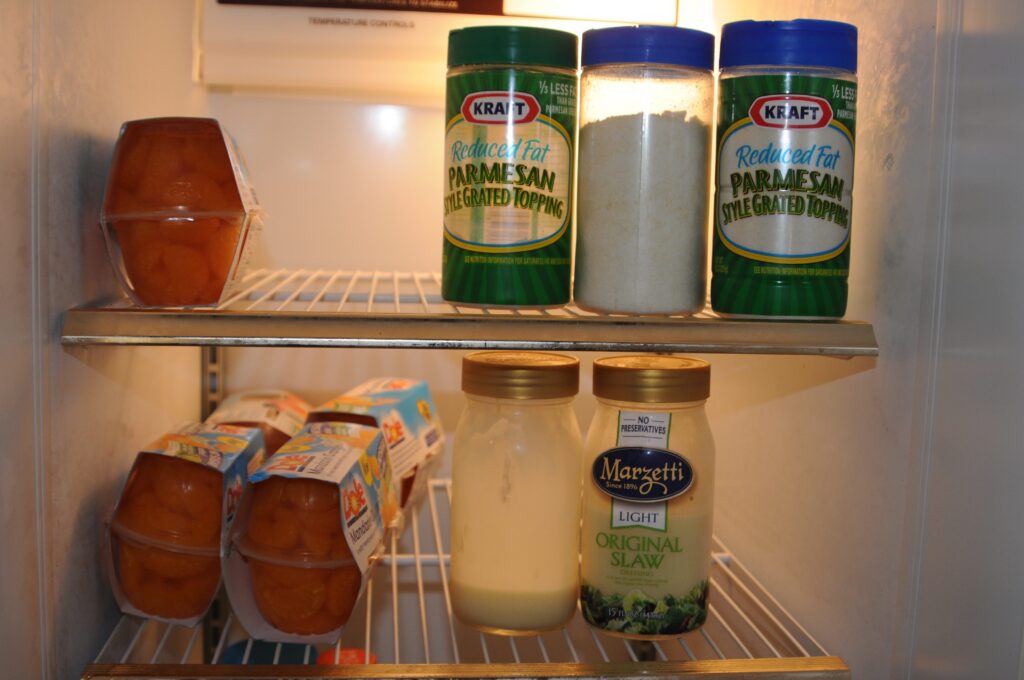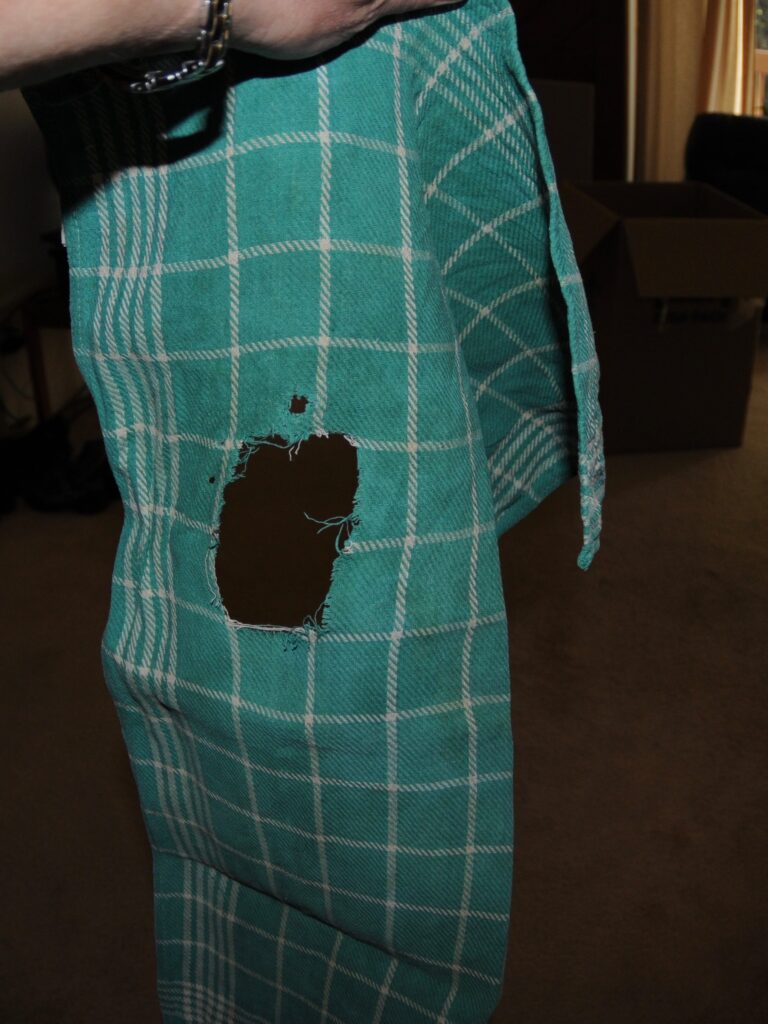 I've said goodbye a thousand times before
and didn't think much when you walked out the door
to go see Aby eight hours away
while at your condo I did stay
to await a man to fix your TV
which you unplugged, and worked for me.
But you insisted, it did not work.
There were other things that made me jerk–
Reminder notes upon the wall,
Saying appliances worked not at all,
When in fact each one, they did.
And when pressed, you tried to kid.
And on that day when Aby called
Scared because you'd not shown at all,
OnStar got you off the road.
Our lives had change, that much we know.
Once we got you safely home,
It broke my heart—your days to roam,
Your traveling, had come to an end.
I was ill prepared, what was `round the bend.
I've said goodbye a thousand times before.
This one is hard, my heart was torn:
You could not drive, and I did no good;
"She took me out only for food,"
You told the doctors, one by one;
I'd roll my eyes but felt like scum.
You made a list for the grocery store,
Some items listed twice and more.
You entered sweepstakes, wrote many checks,
And when I said, "Hey, what the heck?"
You said to mind my Ps and Qs,
And once gave me a swiftly boot.
Later, neighbors on the phone
said you'd walked into their home,
And one of them went on to say,
She'd helped you home the other day.
But on the day we knew the doc
Would ask of you to draw a clock,
And write whatever you had to say:
You wrote: "It is a beautiful day."
I nearly cried, because we both knew
The doc would soon tell us the truth.
And on that day, you only said,
That while it was a day that you'd dread,
"The important thing is now and here,
Let's eat lunch and share a beer."
On that day when I said goodbye,
The other thing that I realized:
Our roles had change. I said goodbye,
To you the mom, to me the child.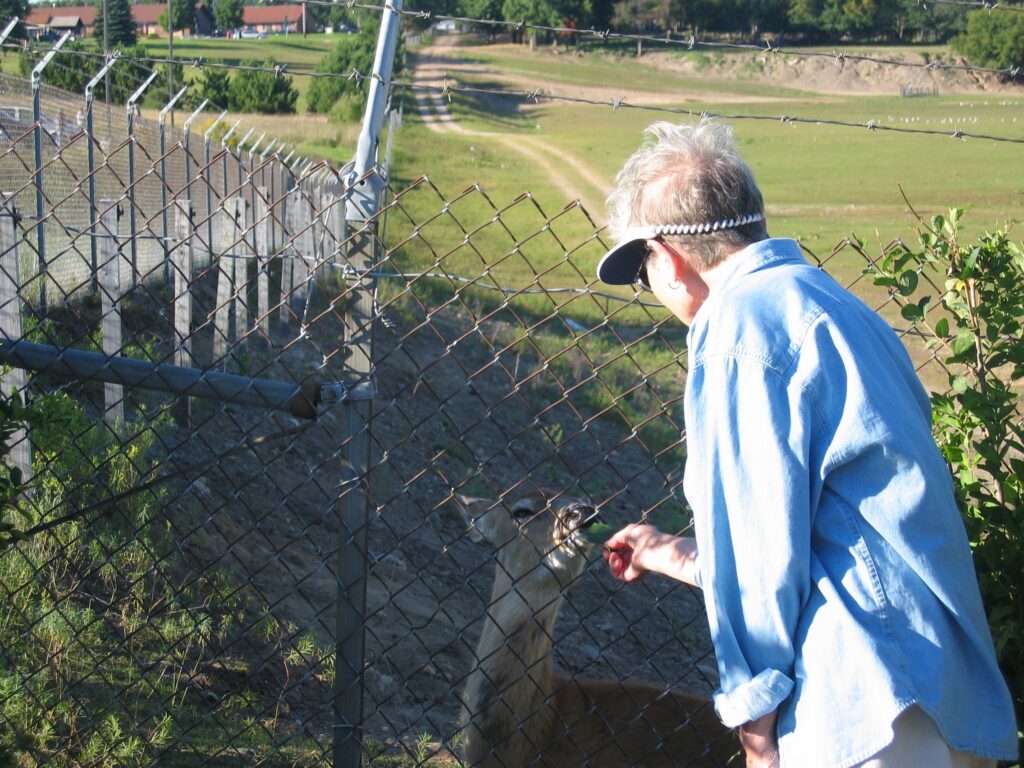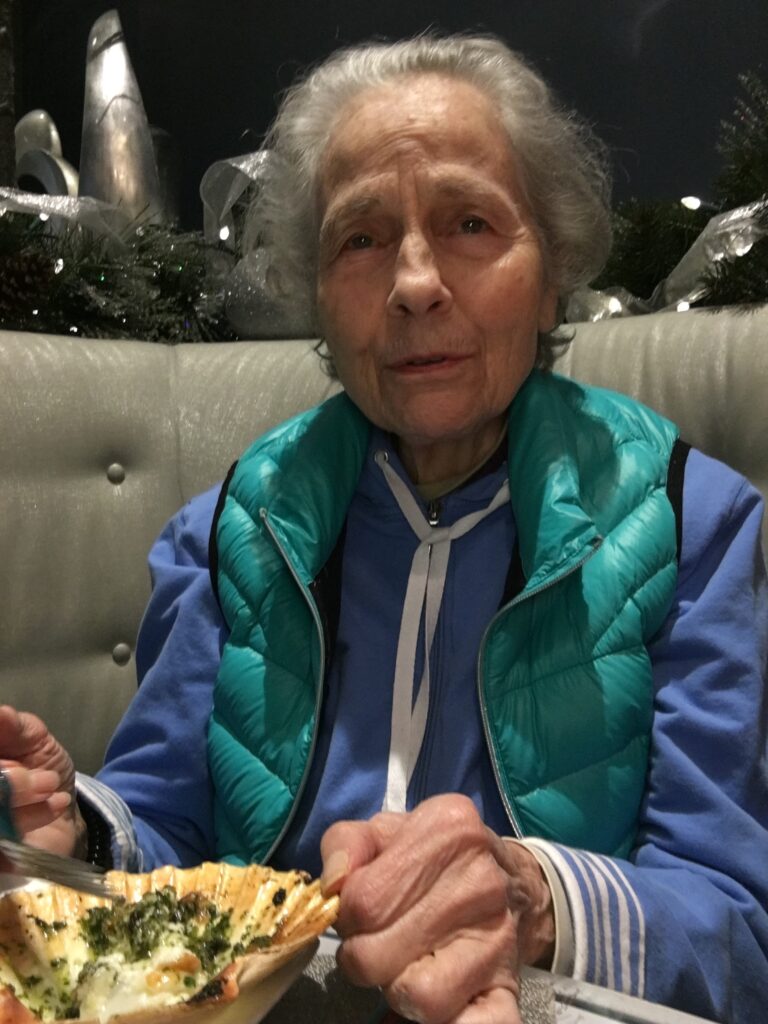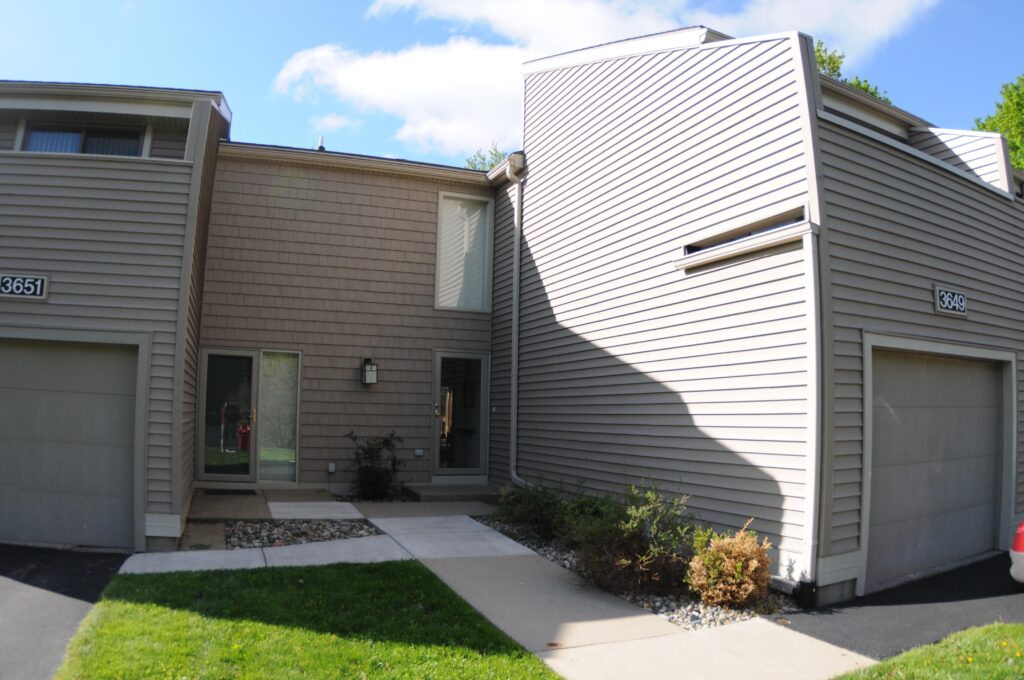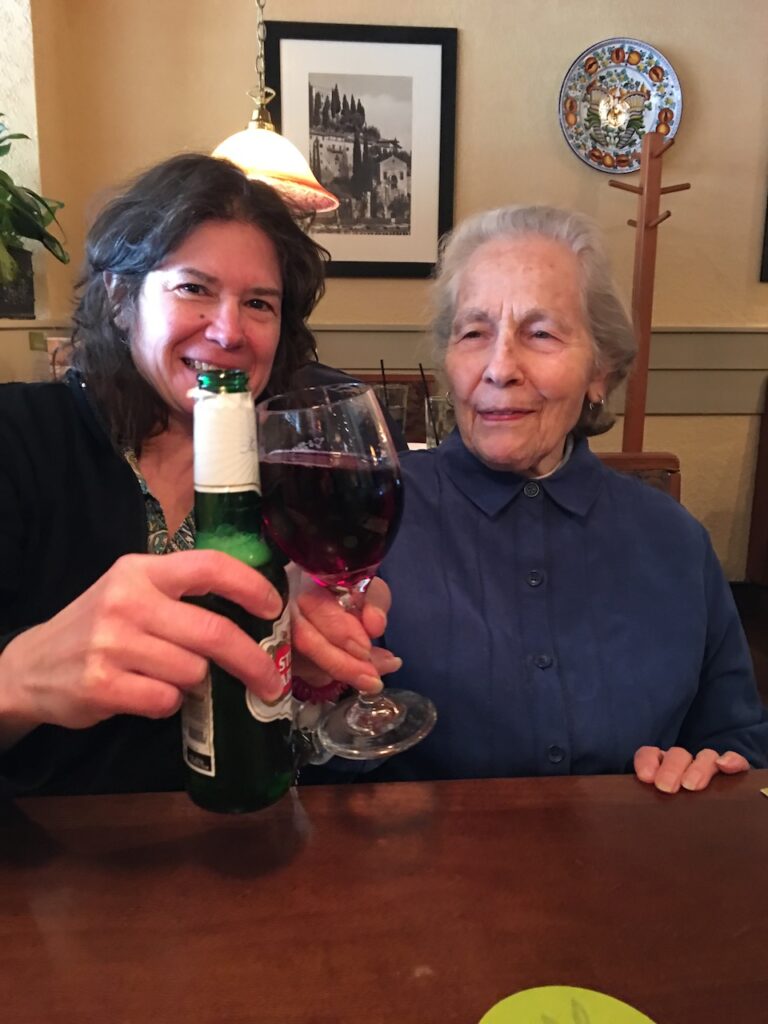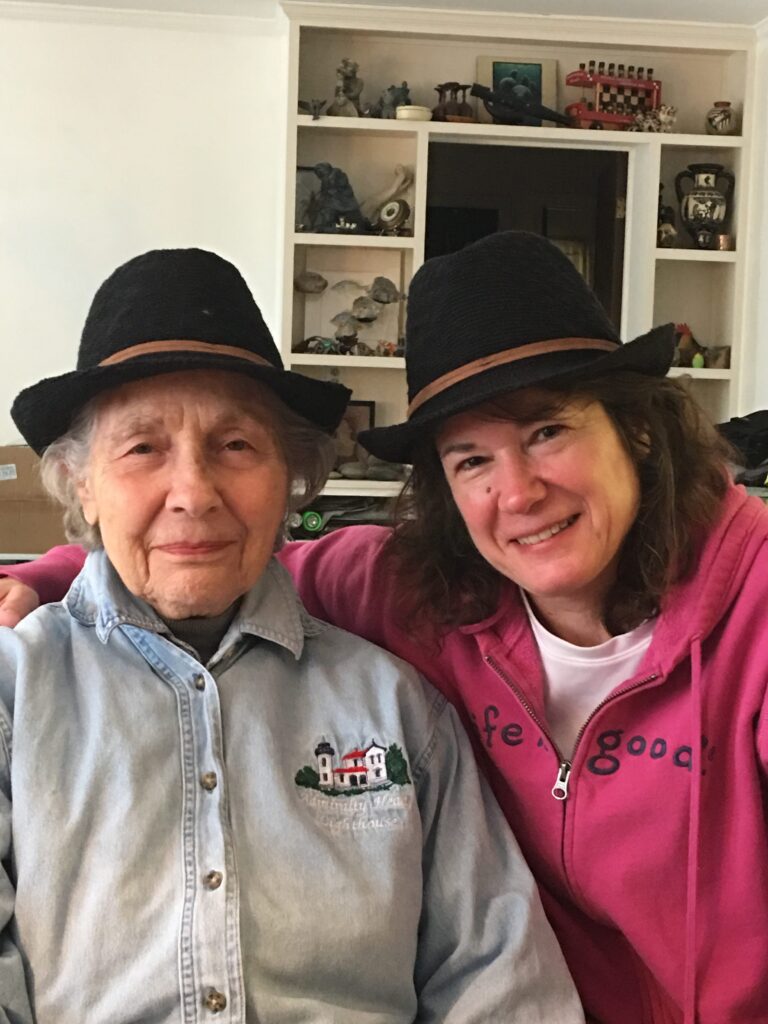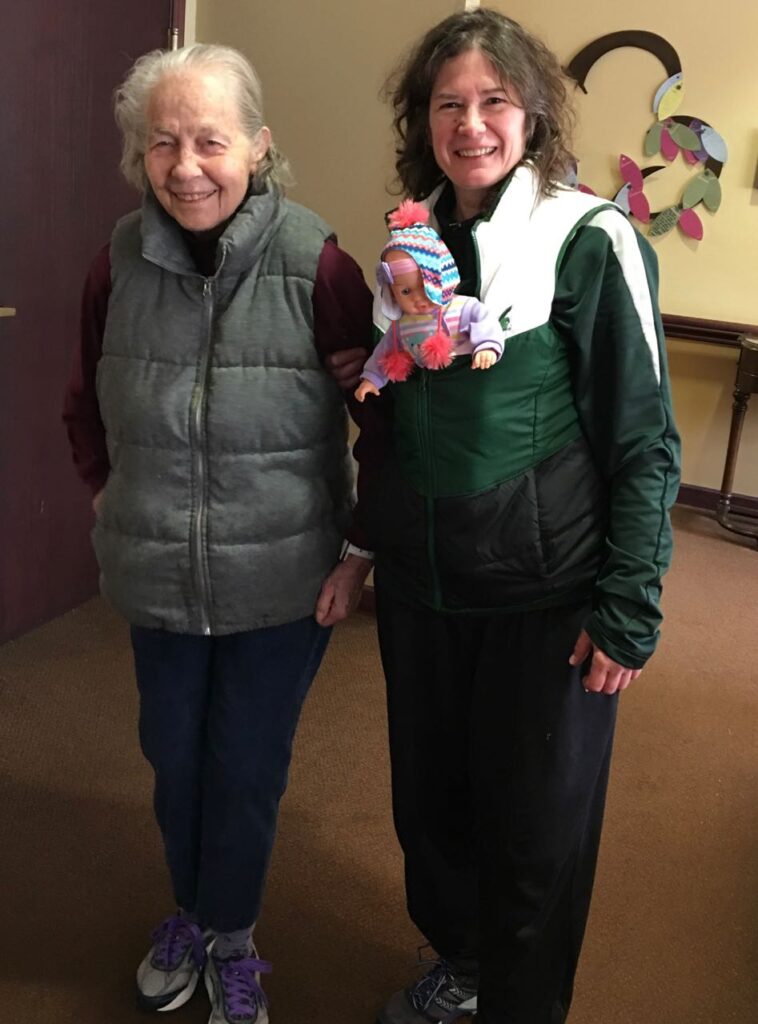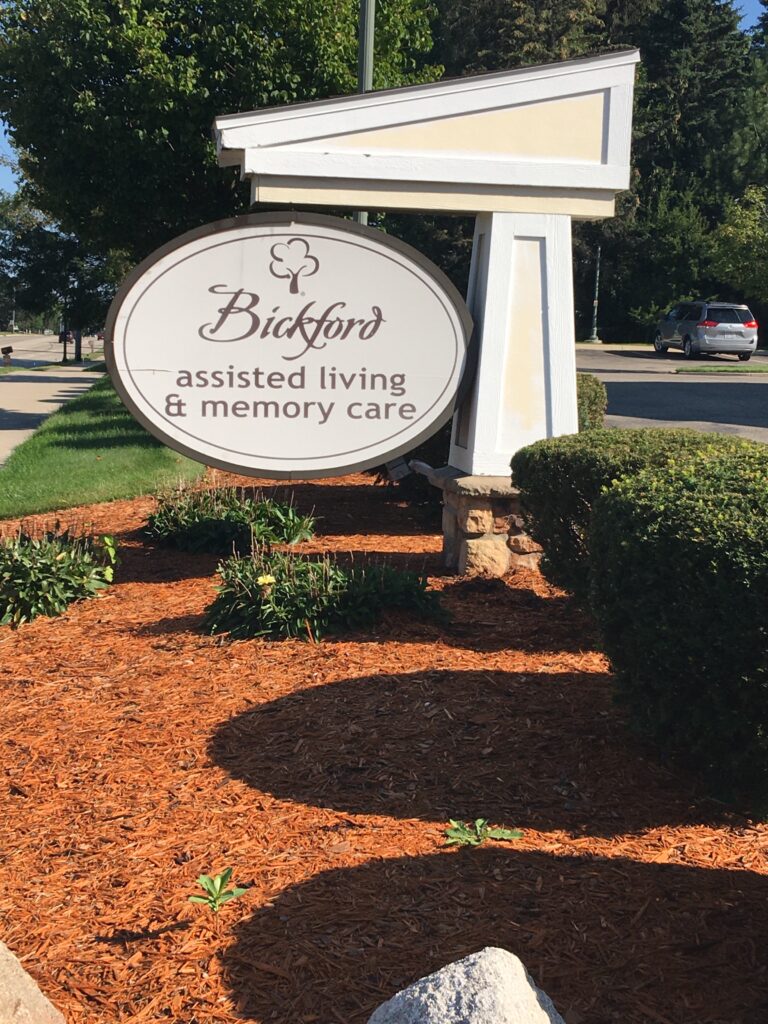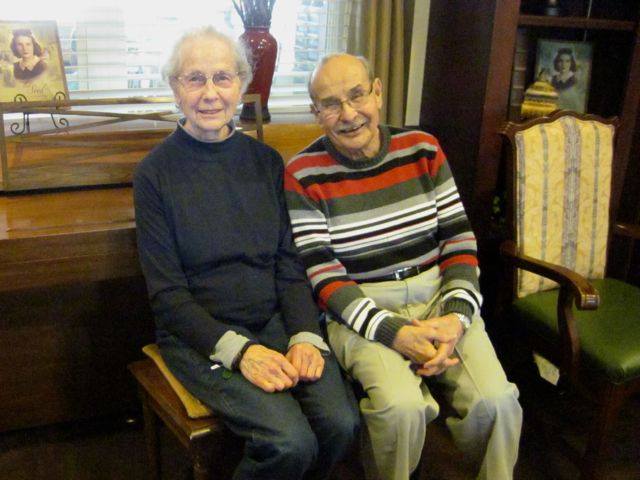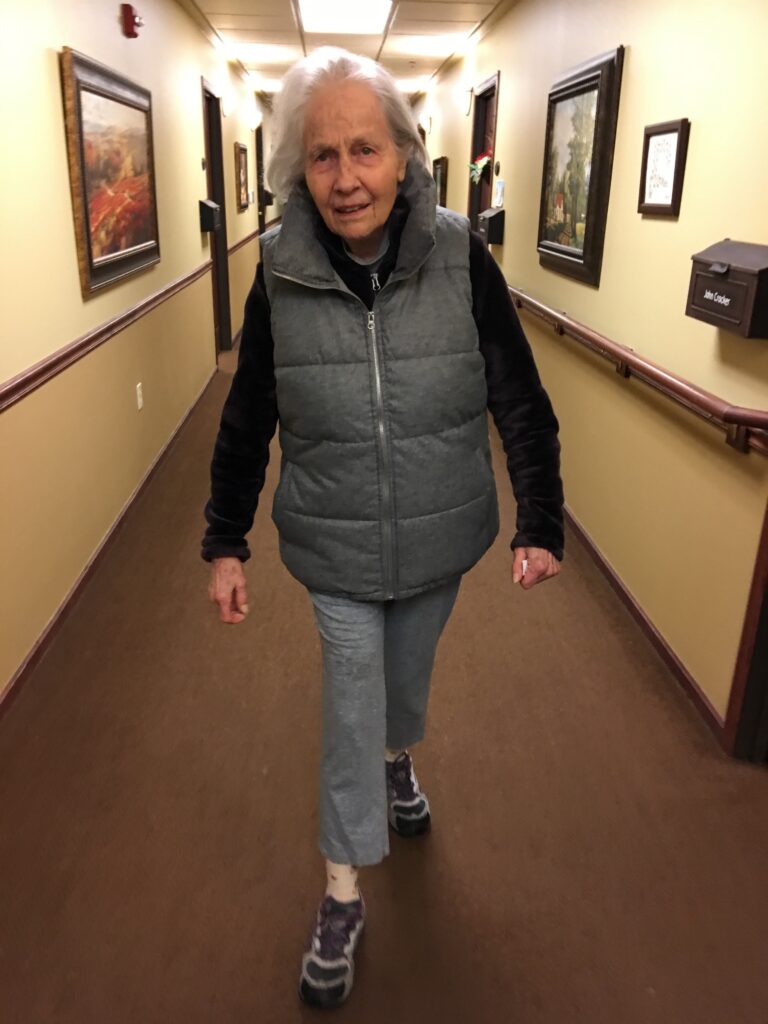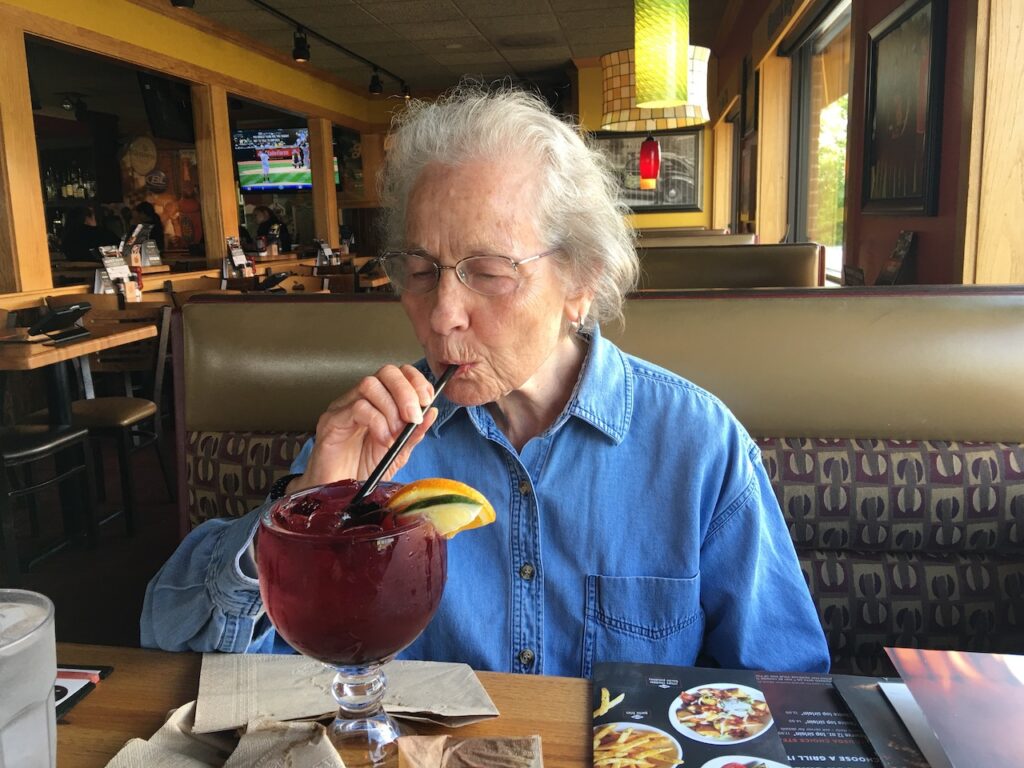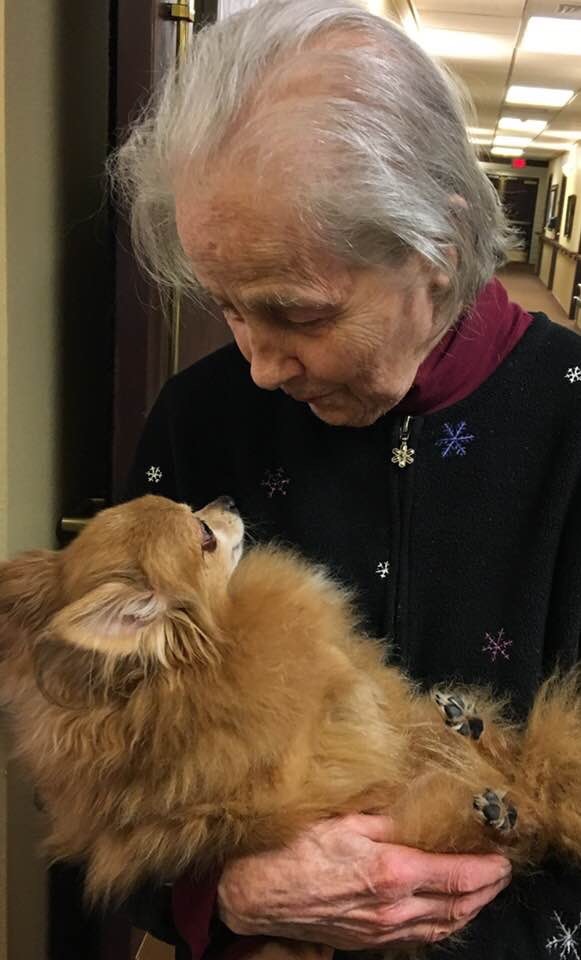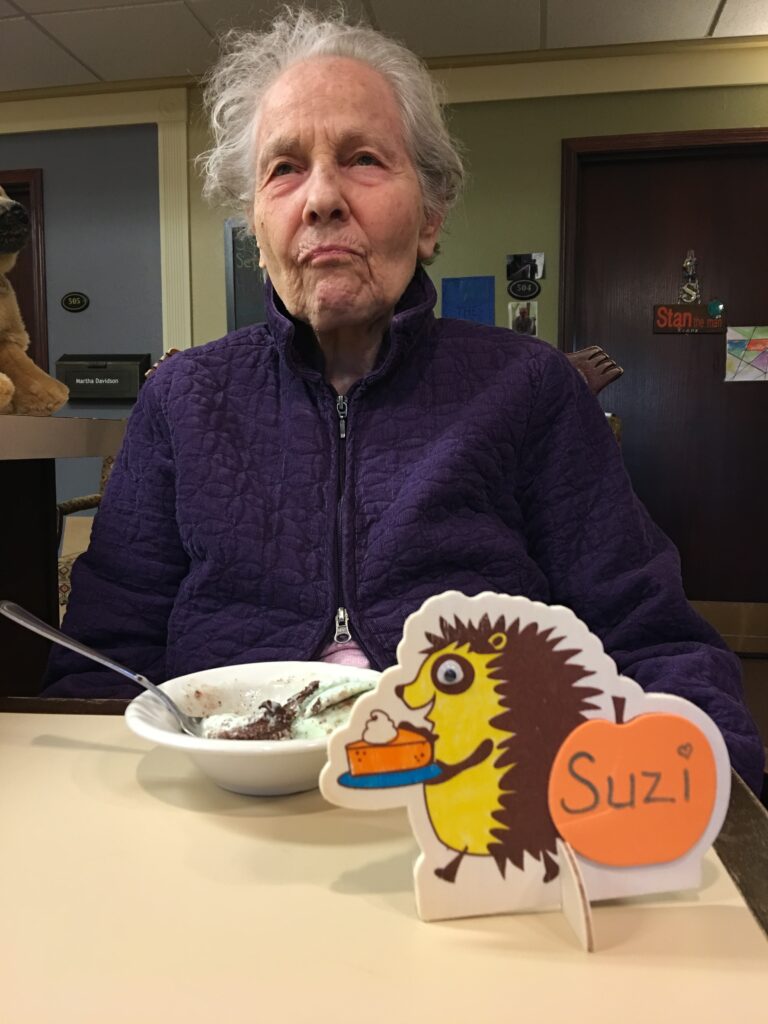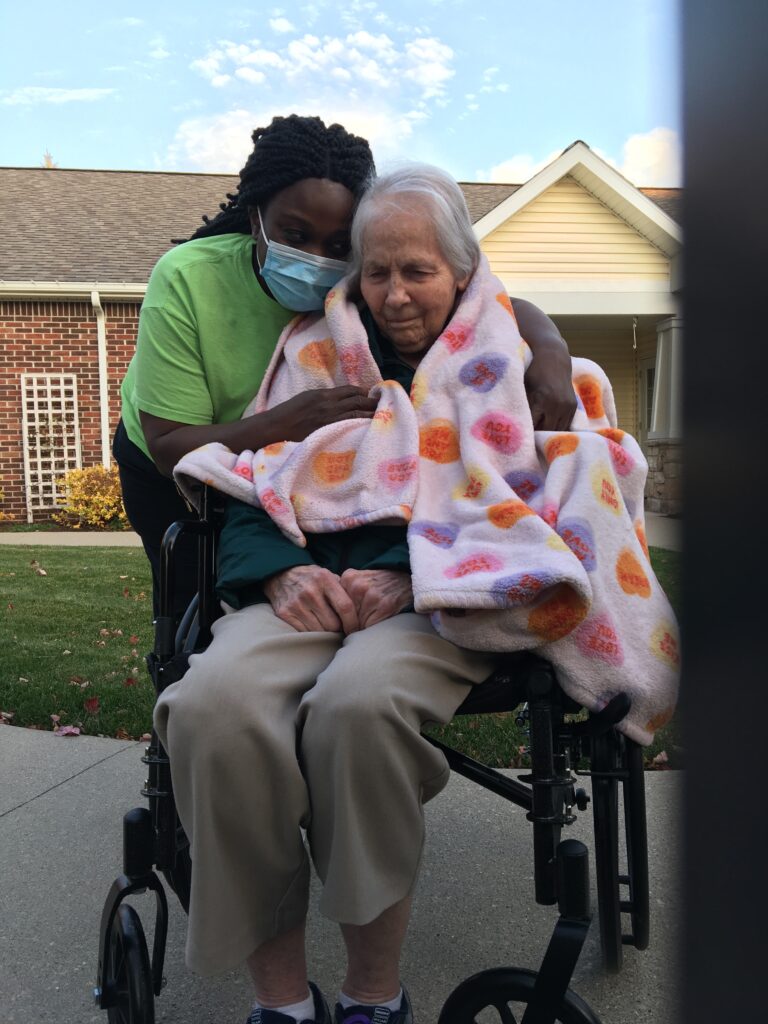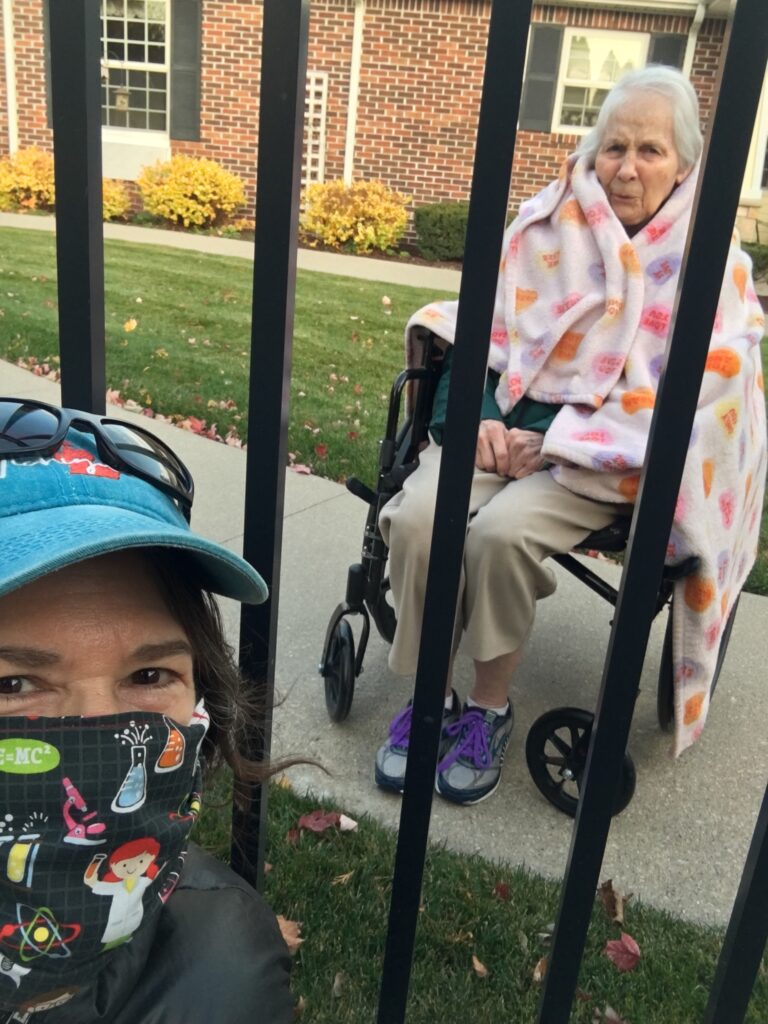 A thousand times I've said goodbye before,
But locking up your condo door
Was sad. And angry, yes, angry as you seemed
The Bickford place was near a dream.
Here, happy faces, hugs and love.
And love, it fit you like a glove,
With Ralph, at least for a little while.
You lived together with that guy,
Until he turned, his disease progressed,
And became a bit too obsessed.
You and I walked every time:
At first, the mall, then over time
Outside the Bickford courtyard there,
Then laps around the inside square.
Oh your pride to walk so far!
And happy, riding in the car,
fruity drinks while eating out,
and you loved to give your kids a shout.
But over time, it came to past,
Each one of these each had a last.
At Bickford we once said goodbye
To your first room; I nearly cried,
To move you into Mary B's–
Your last room. It was clear to me.
You'd flooded rooms and wandered round
and it was time, decision sound.
Over time, the TV, phone,
No longer needed, soon were gone.
Your friends fell off and so did words,
Walking less, wheelchair absurd.
You knew me? but did not know why.
At times it made me want to cry.
I tried to reach you with a name,
A leaf, a photo, family game.
Inside your room one recent time,
You'd forgotten that you loved your wine.
But ice cream brought a little smile,
When you came back to me for a little while.
COVID came and we met outdoors,
And through a gate I said I'm yours.
Inside visits came to end,
COVID took away our time again.
Months went by and we lost time
Over which you did decline.
And when I finally spoke and asked,
you had no words, and my face was masked.
Yet harder still for me, for you–
When you forgot just how to chew.
I've said goodbye a thousand times before.
This time when I walk through the door
We say goodbye to our Bickford friends
Who were with you til the very end,
Smiling, laughing, hugging you,
"You are my Sunshine," sung to you.
And at one time you sang some, too.
My heart is full for all they do–
Even during your final days,
You were kept clean, pain kept mostly away.
To all your friends who stopped on by,
To connect with you just one more time,
We thank them for the time they spent,
And for the cards and letters sent.
Mom, for you the journey will come full round
When we put your ashes in the ground,
Next to your mom, and father, too.
Both of whom will welcome you.
And if we believe what you seem to know,
When next we speak we'll say hello.